Dimineralization Water Plant Systems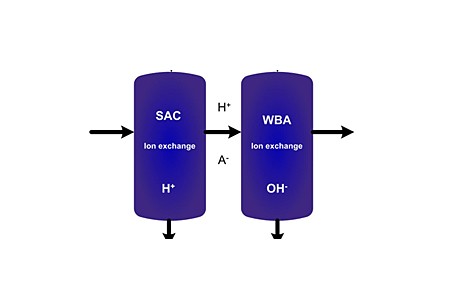 Removal of both cation as well as anion by the use of combination of cation as well as Anion Resin is called deionization or demineralization. In D.M plant raw water is first passed through a cation exchanger which contains H+ form cation. water leaving the cation is then passed through an anion exchange containing Anion resin in Hydroxide form.
Our easy and well engineered Demineralization Plant System acclaim stringent design, High performance, durability, smooth operation ensure us to gain more and more clients' satisfaction.
Designed as per ASME/IS.
Material of construction FRP/MSRL/MS.
In-house assembly saves installation time.
Energy efficient and Cost effective.
Simple configuration for easy operation & maintenance.
Well engineered distribution and collection system.
Manual / Automatic control panel.
Various Industrial application.
Process water.
Ro plant.
Mixed bed units.